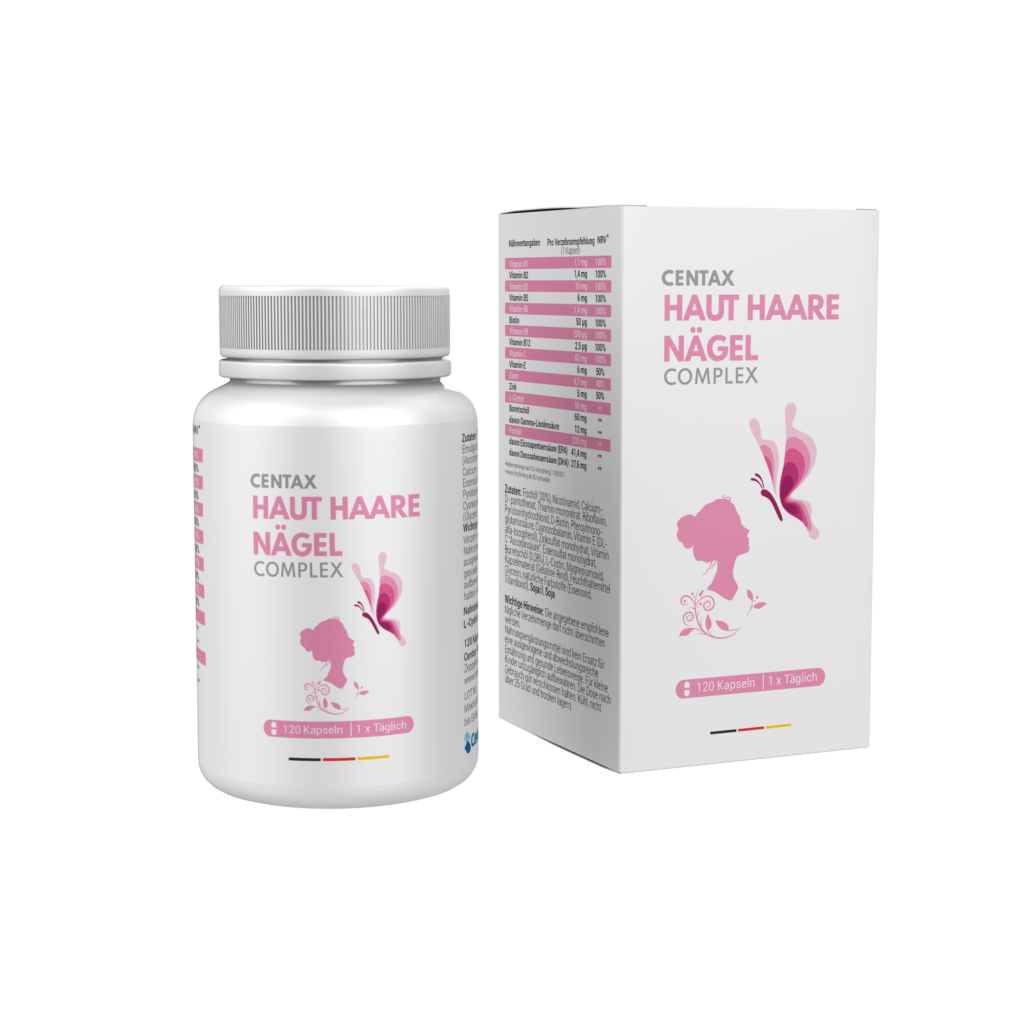 Centax Haut Haare Nägel Complex
A combination of micronutrients for healthy skin, hair and nails.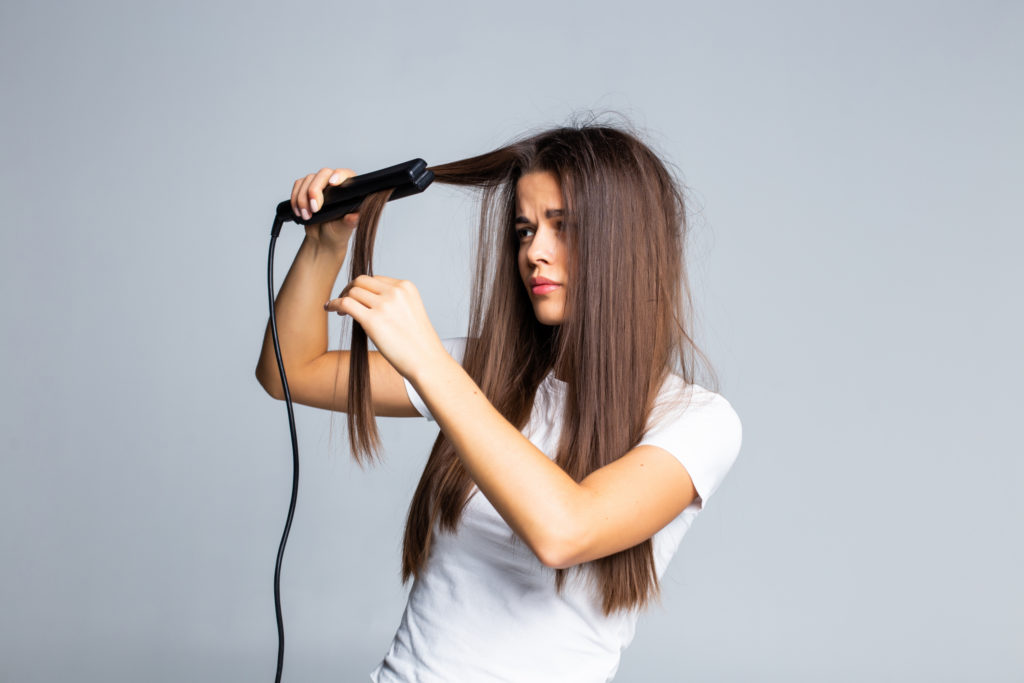 Every day our skin, hair and nails suffer from the exposure to the weather, styling, and other factors like work. Therefore, it can be helpful to support the body in building new cells and regenerating skin, hair and nails.
Centax skin Hair Nails Complex contains coordinated micronutrients for beauty from within.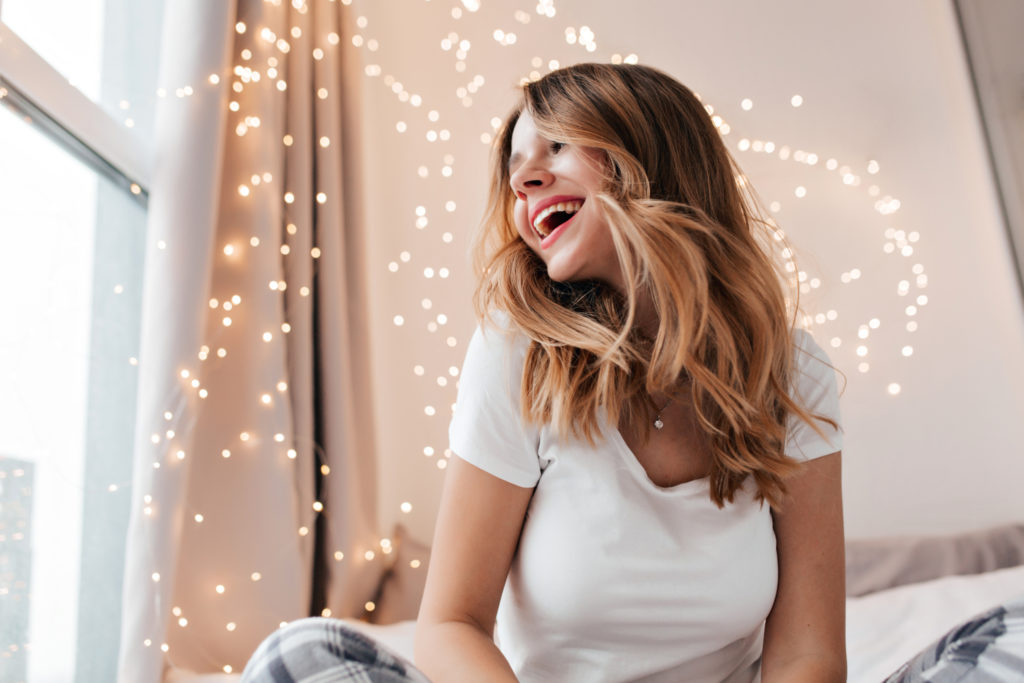 Biotin and zinc are important for cell division and contribute to the maintenance of healthy skin, hair and nails. Vitamin C is essential for the formation of collagen, a component of the connective tissue.
Oxidative stress in the skin is a major contributor to the aging process, as it can alters the connective tissue layer and causes wrinkles. Vitamin C and E help to protect the skin from oxidative damage.