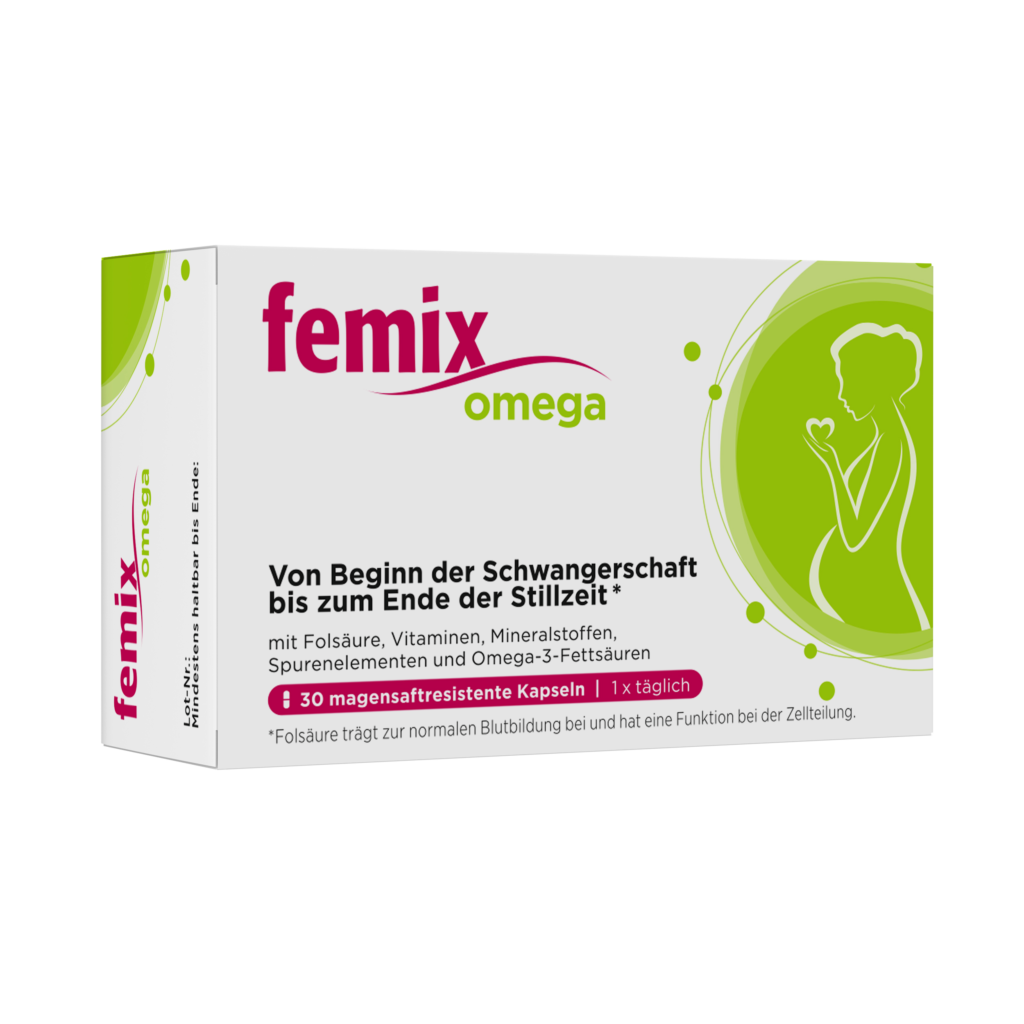 To meet the highest nutritional needs during pregnancy and breast-feeding.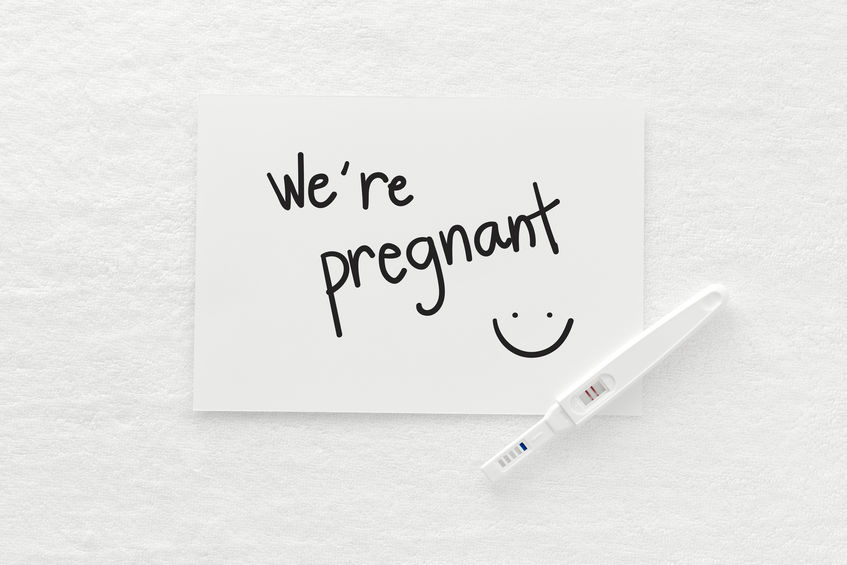 From day one, a sufficient supply of nutrients is essential for life. Nutrients, such as vitamins and minerals, are involved in numerous metabolic processes and therefore play an important role in our development. Since they cannot be produced by our body itself, they have to be consumed in sufficient quantities through the diet. However, certain living conditions can cause an increased need for nutrients, – including during pregnancy and breast-feeding, as the body must also ensure the supply of the growing child during this time.
femix omega combines important vitamins and minerals and helps to meet the increased nutritional requirements during pregnancy and breast-feeeding.
femix omega contains folic acid as (6S) -methyl tetrahydrofolate (MTHF). This form of folic acid is already active and is therefore available to the body more quickly. Folic acid plays an important role in cell division, blood formation and the growth of maternal tissue during pregnancy. In addition, folic acid, as well as some other contained nutrients, can contribtue to the reduction of tiredness.
In addition to the 11 vitamins and 7 minerals, femix omega also contains the omega-3 fatty acids EPA and DHA. The maternal uptake of DHA contributes to the normal development of the brain and eyes in the fetus and the breastfed infant. The positive effect is achieved if, in addition to the daily dose of omega-3 fatty acids (250 mg DHA and EPA) recommended for adults, 200 mg DHA are taken daily.
femix omega – from the beginning of pregnancy to the end of breast-feeding.