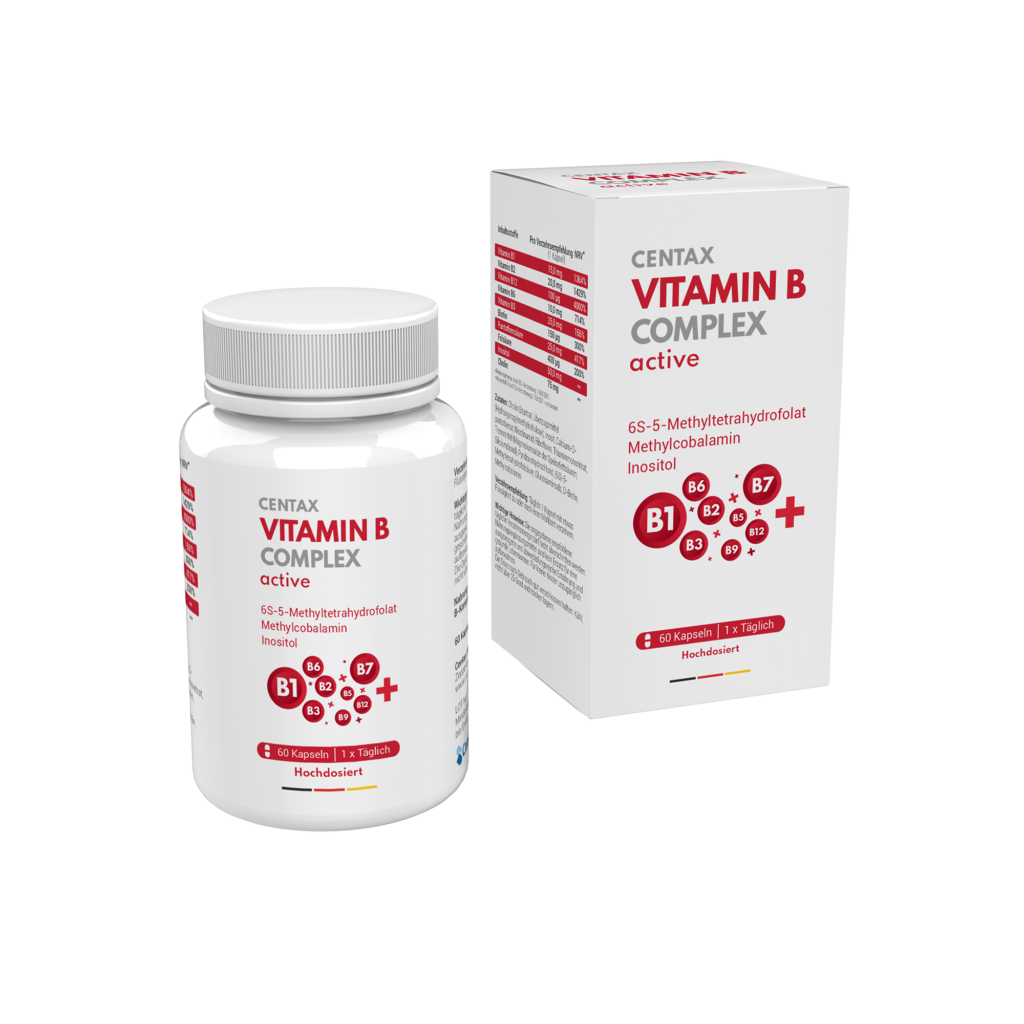 Centax Vitamin B-Complex Active
Activated B-Vitamins for daily supply and support of the nervous system and energy metabolism
B vitamins are involved in various processes, such as energy metabolism and blood formation, and thus have an impact on our health and well-being.
Due to their water solubility, they can hardly be stored by the human organism, hence regular intake should be ensured.
For example, vitamins B1, B2, B6, B12, biotin and niacin contribute to a normal function of the nervous system, folic acid and B12 to blood formation and cell division.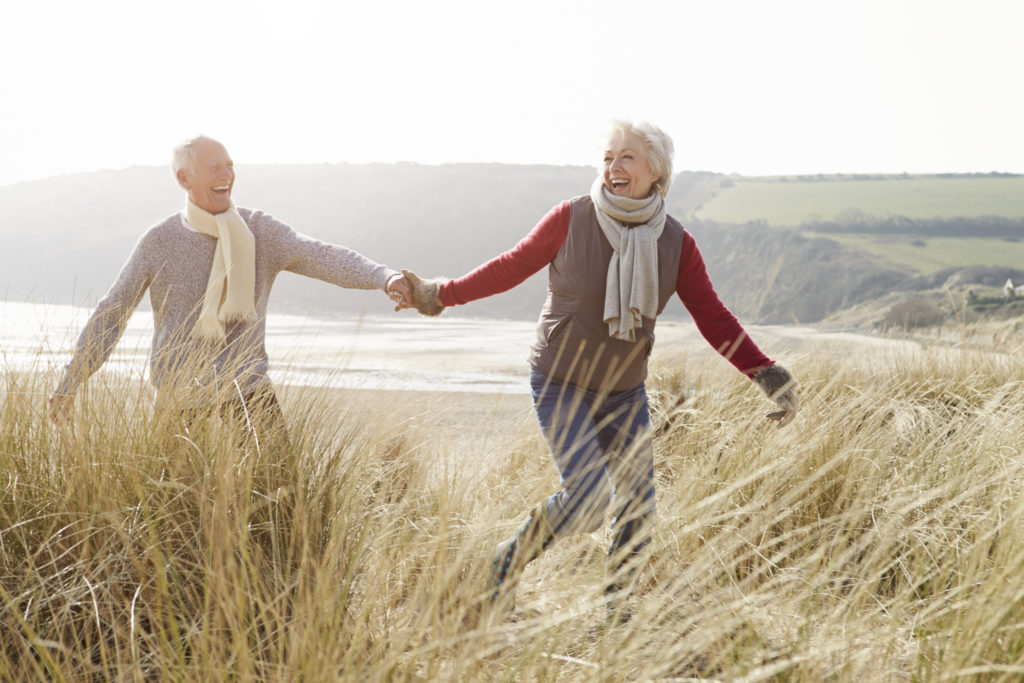 In addition, vitamins B2, B6, B12, folate and pantothenic acid may contribute to the reductio of tiredness and fatigue.
Centax Vitamin B Complex Active contains all eight B vitamins in an activated form! Along with the vitaminoids inositol and choline, this improves the absorption and utilization of the B vitamins.