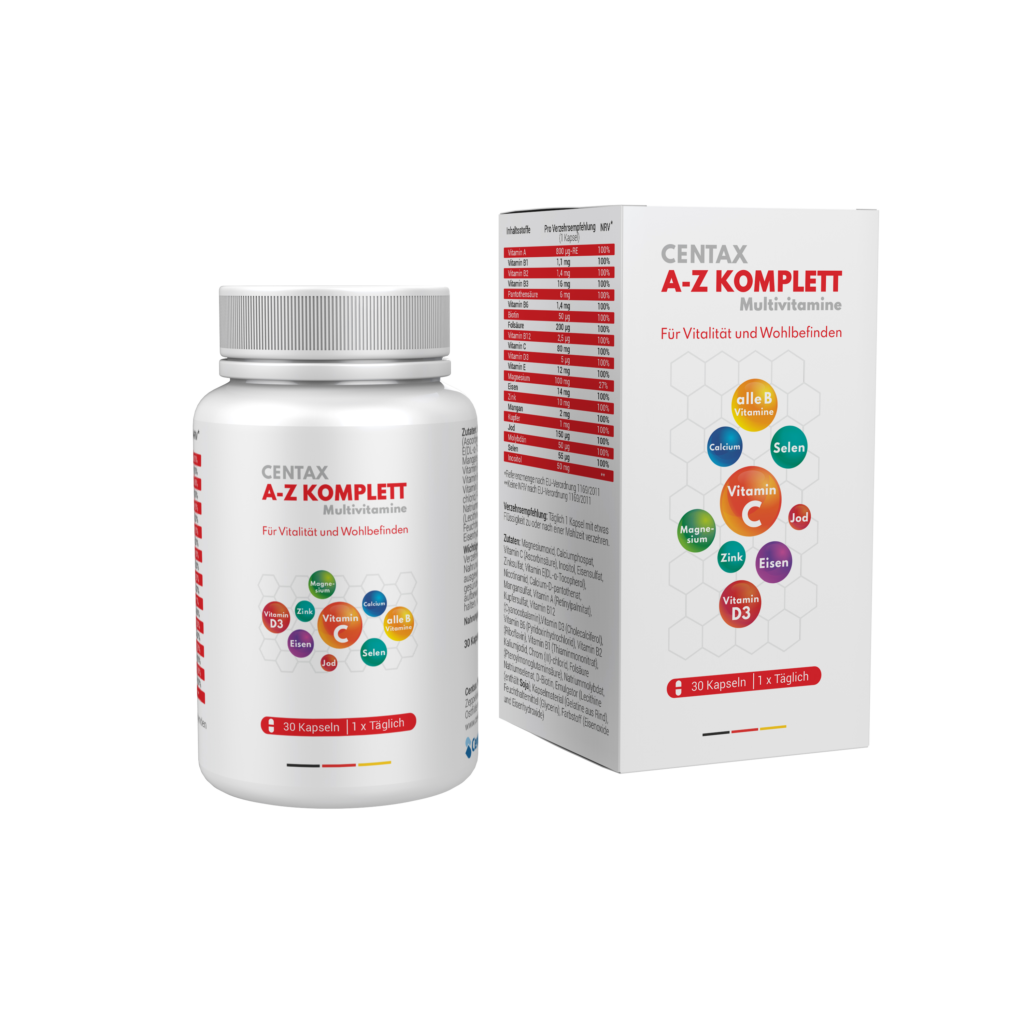 Centax A-Z Komplett Multivitamine
Important vitamins and minerals for the daily supply and support of health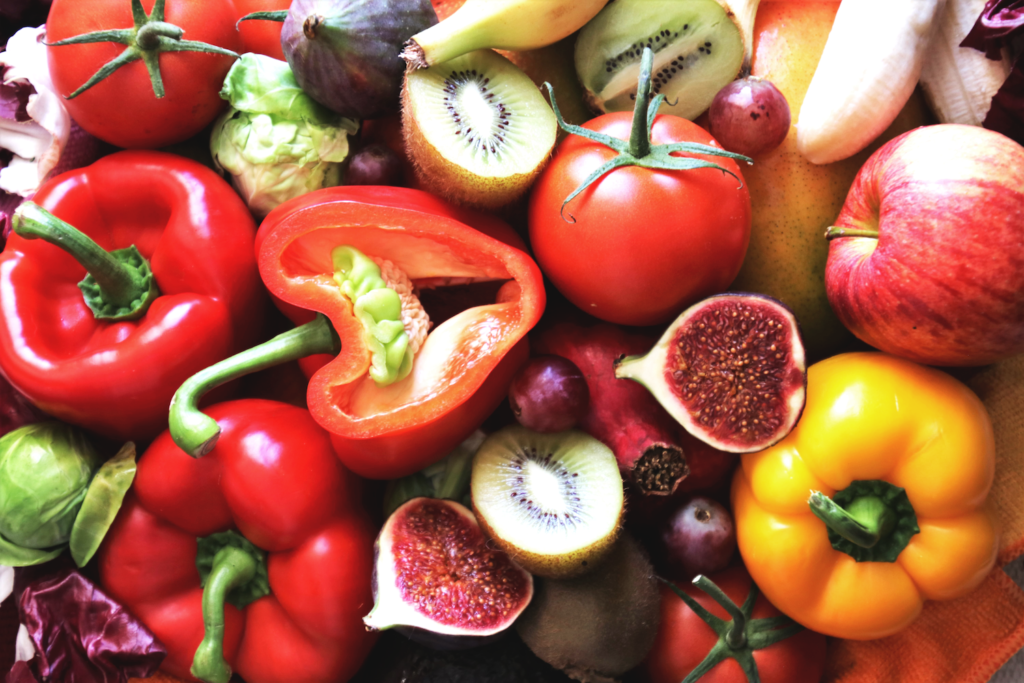 An optimal supply of vitamins, trace elements and minerals are essential for our lies. They are involved in numerous metabolic processes, such as energy metabolism, blood formation or the nervous system, but cannot be produced by our body itself. Therefore, they must be ingested in sufficient quantities through the diet.
A deficiency of one or more micronutrients can lead to deficiency symptoms and a reduced sense of well-being. Possible supply gaps due to an imbalanced diet or an increased nutrient requirement in certain life situations can be covered by dietary supplements.
Centax A-Z Complete Multivitamins contains selected micronutrients for vitality and well-being. Zinc, Vitamin C and D contribute to the normal function of the immune system, while selenium and vitamin E protects the cells from oxidative damage.