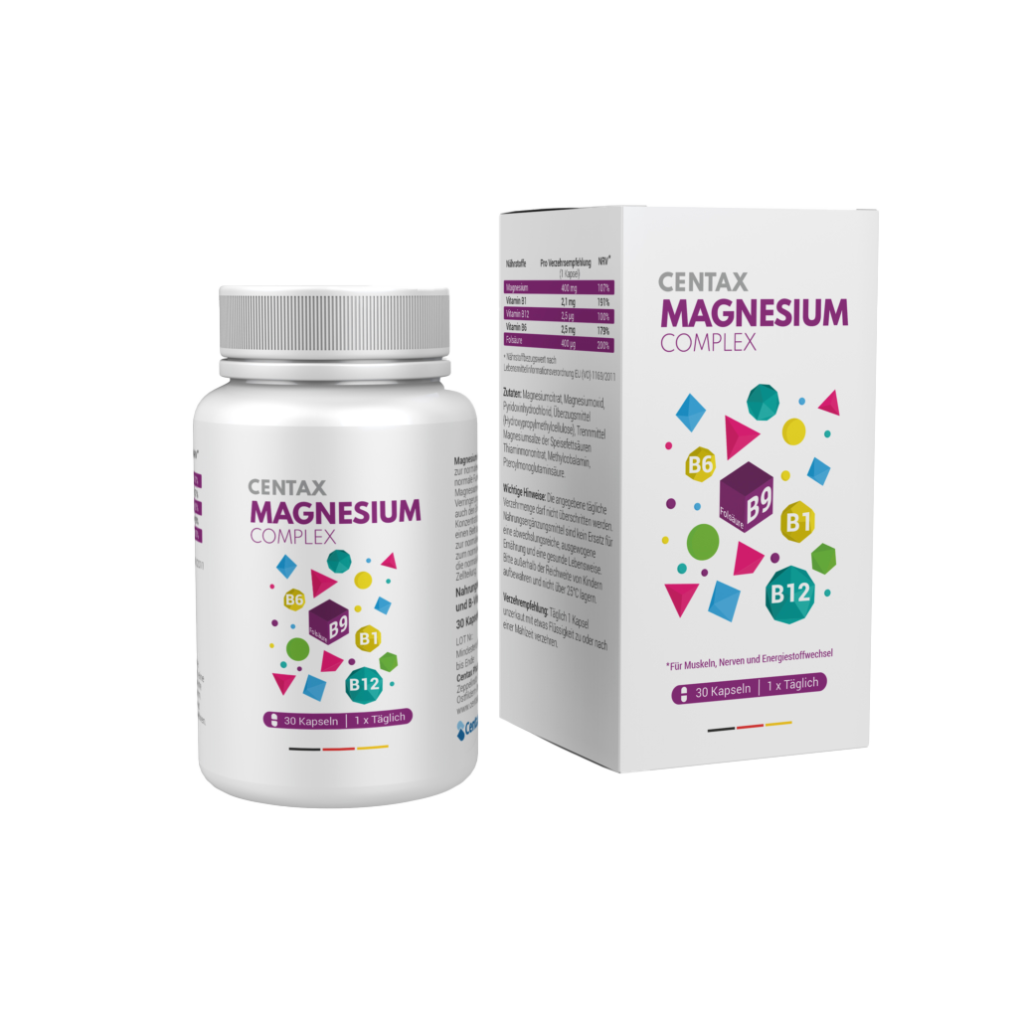 To cover an increased magnesium requirement
Centax Magnesium Complex serves as a companion during pregnancy to prevent a magnesium deficiency.
Why should pregnant women take Centax Magnesium Complex?
Magnesium is required for many processes in our body: It supports the normal function of muscles and nerves and the energy metabolism. However, our body cannot produce magnesium itself; it has to be absorbed through our diet.
Particularly during an increased need, for example during pregnancy or during increased physical exertion, attention should be paid to an adequate magnesium intake in order to avoid an undersupply. For this it can be useful to supplement a balanced diet by taking a dietary supplement.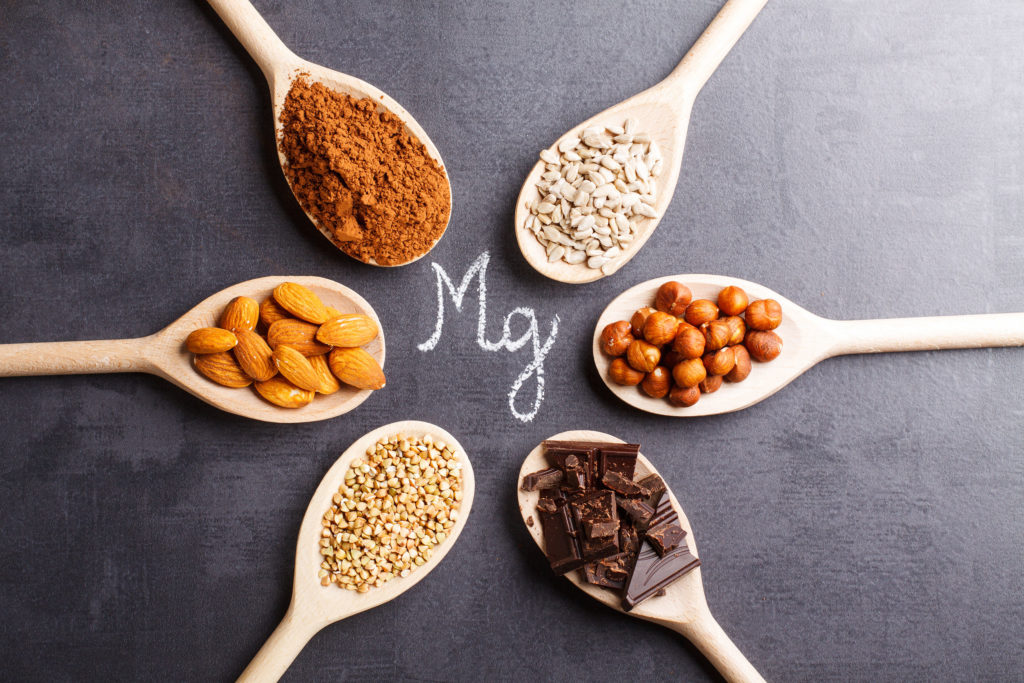 What nutrients are in Centax Magensium Complex?
Centax Magnesium Complex combines the mineral magnesium with vitamins B1, B6, B12 and folic acid.
The need for these nutrients is increased during pregnancy and breastfeeding to support the child's development.
Vitamins B1, B6, B12 and magnesium contribute to normal energy metabolism and the functioning of the nervous system. Vitamin B6, folic acid and vitamin B12 also contribute to the normal functioning of the immune system and can help reduce fatigue.
Centax Magnesium Complex combines these nutrients and helps to meet the increased needs during pregnancy and breastfeeding.