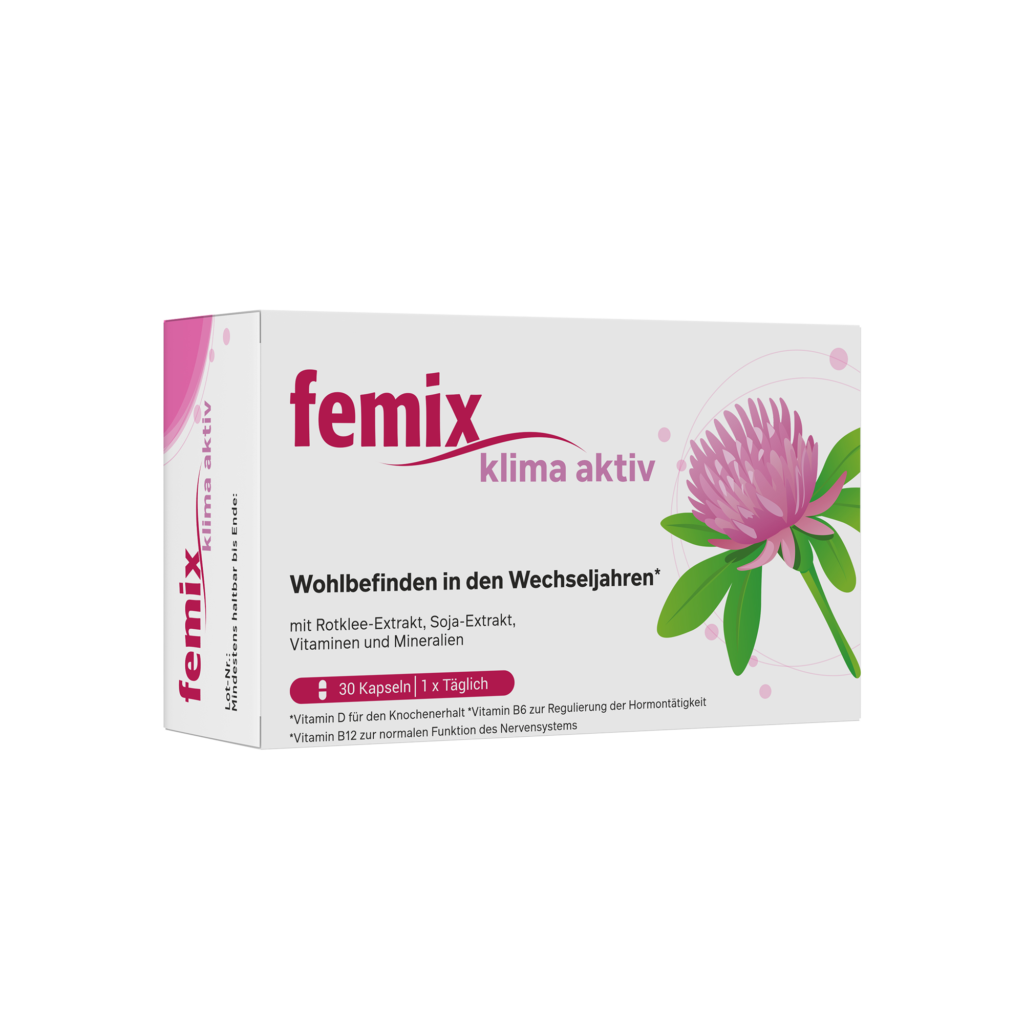 Important micronutrients for menopausal women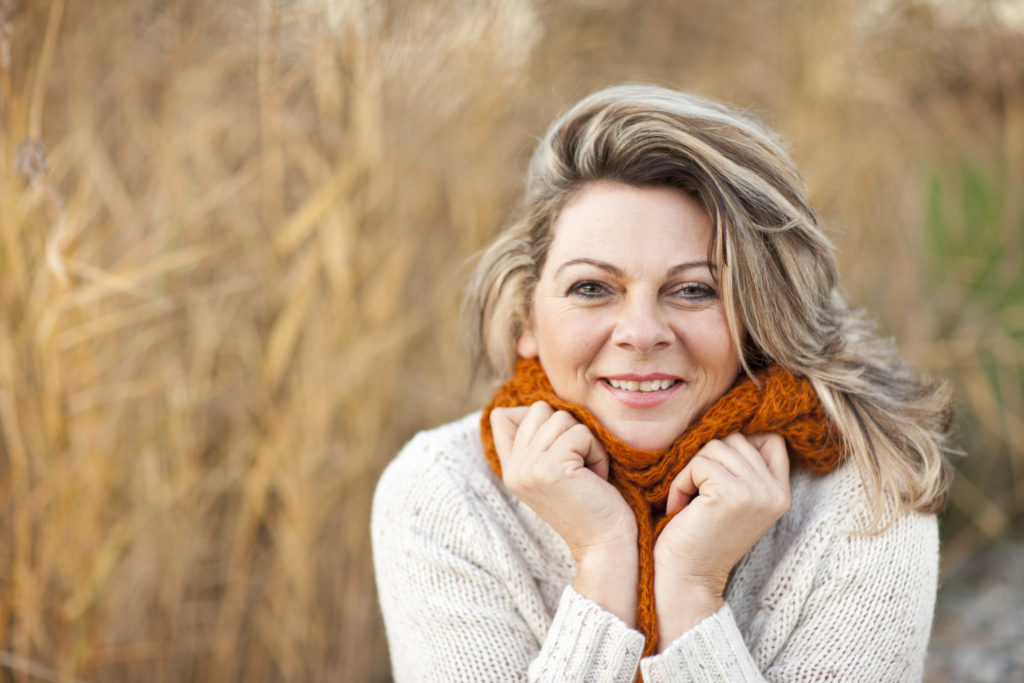 The menopause is a special stage in a woman's life – it is the transition from fertility to a stage when pregnancy is no longer possible. During this time, many women experience menopausal symptoms due to the hormonal changes, which can put both physical and psychological stress on the body. Typical complaints include hot flushes, changes in the mucous membranes, exhaustion, mood swings and restlessness.
Femix klima aktiv contains valuable micronutrients for this special stage of life.
While vitamin B6 helps to regulate hormone activity, vitamins such as vitamin B1, B2, B12, pantothenic acid and niacin support the nervous system and energy metabolism.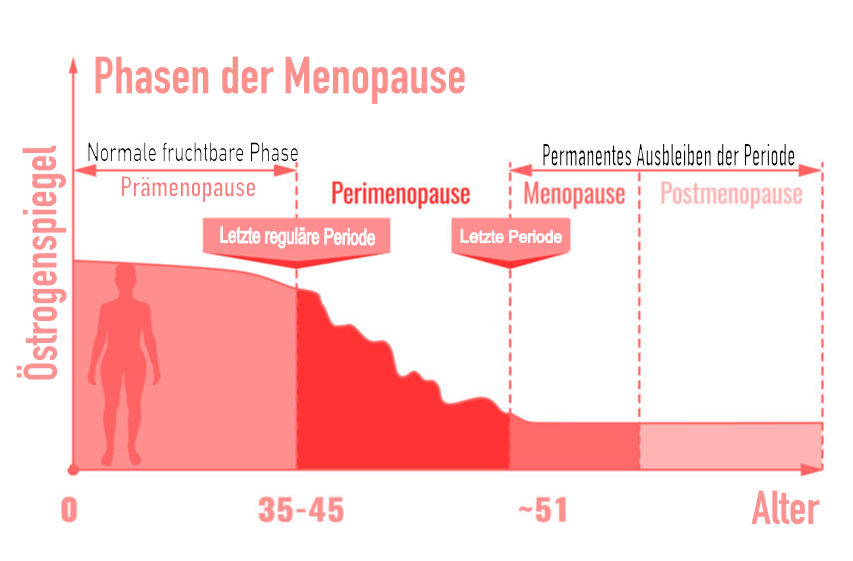 In addition, some contained B vitamins and vitamin C can help to reduce tiredness and fatigue. Moreover, some vitamins and minerals support the maintenance of normal skin and mucous membranes.
For normal bone health, femix klima aktiv also provides the vitamins D and K.
As estrogen levels fall, the risk of osteoporosis increases because the protective effect of estrogens on the bones declines. Vitamin D promotes the absorption of the important bone component calcium from the intestine. Furthermore, it helps to reduce the loss of bone minerals in postmenopausal women.